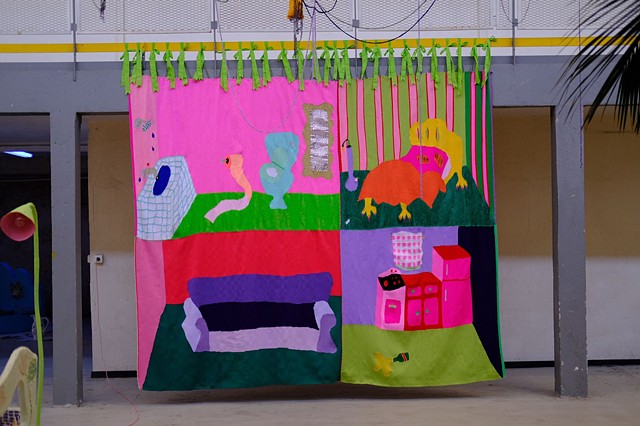 Born in Brussels in 1995, Bridget Low grew up in North Carolina, United States.
She graduated in 2017 from a BFA in Craft and Material Studies from VCUarts in Richmond (USA), specializing in textiles, sculpture and mixed media. Back in Europe, in the fall of 2020 she joined studio Vé in Marseille where she has been producing her pieces since.
Bridget Low's work subverts the traditions of weaving, crochet, and quilt making by expanding their material body, form, and story. Low works in a vivid and colourful world. With her twisted and innocent vision, she plays with the clichés of her adolescence in the south of the United States and the traditions of Belgian tapestry. A somewhat unhealthy obsession with reality TV, films and music of American popular culture, allow her to borrow visual codes that constitute her tapestries.
The Icelandic Textile Center hosted the artist for a three-month residency in 2018.